Whether you're seeking paid internships, part-time jobs, or a full-time job, here are ideas for how to prepare for this new kind of hiring event.
Though virtual career fairs have been around for years, many more employers are using these events during the COVID-19 pandemic to connect with students searching for paid internships, a part-time job during school, or a full-time job after graduation.
"We've done a few surveys with our employer partners, and their intention to hire entry-level talent really hasn't changed that much during COVID-19 — it isn't going away," says Lisa Lovett, Director of Career Services at the University of Colorado Boulder.
During virtual job fairs, recruiters and job seekers meet in a virtual space using chat rooms and teleconferencing. The fair may also involve webcasts or exchanging emails about job opportunities.
Attending a career fair — virtual or otherwise — is something students should fully take advantage of while they can.
"We've always talked with students about how, whether it's high school or whether it's college, your time in an internship is a magical time because those opportunities aren't available after you've graduated," Lovett says. "Recruiters are excited to see that enthusiasm and how what you're currently learning can be applied to their workplace."
Whether you're looking for internships or full-time positions, making a great first impression is essential. To help yourself stand out in a prospective employer's eyes, consider these tips for attending virtual career fairs, plus steps to consider next.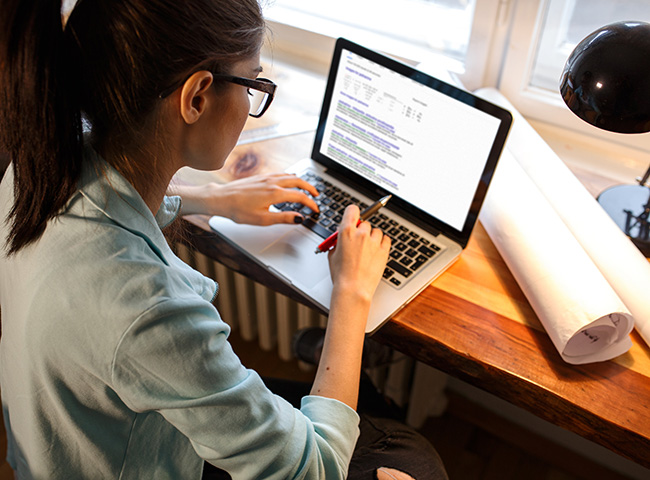 Before the virtual career fair
1. Register early
Give yourself enough time to register to avoid any last-minute surprises. Advanced registration can also give you a good look at the employers who plan to participate. Use that lead time to be sure to pay careful attention to any requirements, such as needing a record of your GPA, work samples, or other materials.
2. Review and update your resume
Your resume is an essential tool you'll be sharing with employers, so you'll want it to be up-to-date and free of errors. Consider asking a friend, a college career center advisor, or a campus writing center tutor to proofread it to ensure it's spotless.
3. Do your homework
Look at the companies attending to get a sense of who you'd like to work for and why. Do some research into their mission and industry, and come up with questions you'd like to ask. That includes learning more about the company that could help determine what kind of web conference virtual background to chose.
"One fantastic story I heard is that a student went online and found an image of the company name and made that the backdrop and told the recruiter he can see himself working there," Lovett says. "And the recruiter can clearly see him working there too."
If you're interested in learning more about a particular industry or a position within your chosen field, consider booking an informational interview.
4. Get some practice in
Whether it's knowing how you'll introduce yourself, explaining why you're interested in the position, summarizing your work experience, or questions you'll ask, be prepared by doing some dry runs beforehand with someone else who can play the role of the employer.
The University of Colorado Boulder has been offering role-playing interviews for students regarding how to be successful at a virtual career fair. It gives career advisors a chance to point out some room for improvement students may have overlooked.
"We're providing them guidance on all aspects of the virtual career fair experience, and mock interviews are a part of that," Lovett says. "We're showing them how to interact most effectively in this virtual environment."
5. Test your web tech
Strong Wi-Fi network connection? Check. Any software needed for attending the virtual career fair downloaded? Check. Is that camera you're using — whether it's on your desktop, laptop, or phone — going to remain stable to avoid any shaking? Check. Create a gadget dress rehearsal checklist to help ensure there's no technology-related hiccups.
You may also want to use headphones if you cannot attend in a quiet, private space, so make sure those work as well. (Worried about roommates or family members popping in or becoming distracting? See tip #8 below.)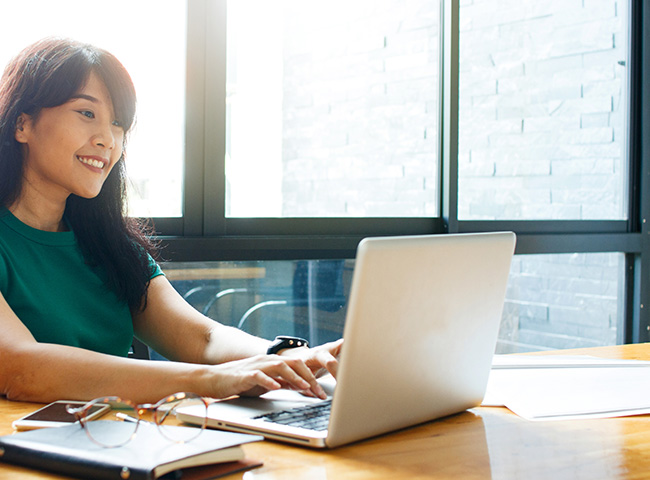 The day of the virtual career fair
6. Dress for success
Looking professional and presentable is key during video chats.
"I think a lot of students believe because these are taking place in their home, there isn't a need for the formality of dress," Lovett says. "But we have received feedback from employers that they still want to see a student put in that effort. So that doesn't necessarily mean suit and tie, but definitely something that looks appropriate. We jokingly say, 'Dress up from the chest up.'"
7. Express confidence through body language
As with an in-person career fair, you'll want to convey an aura of professionalism including maintaining appropriate eye contact and using gestures and mannerisms that convey poise and self-assurance. This is true for any kind of interview, including those for internships.
"No slouching," Lovett says. "Sit upright."
Using hand gestures can be effective as well if that's a natural part of how you communicate. "I think a lot of times people almost sit on their hands because it's a virtual environment, so it feels like that's not appropriate," she says. "But the reality is you come across more genuine."
8. Attend in a distraction-free environment
Participating in a virtual career fair ideally happens in a quiet location free from interruptions and clutter.
If that's not possible, a virtual background can help. Many videoconferencing apps on the market offer virtual backgrounds. Make sure your clothing contrasts with the virtual background so you don't blend in.
"I highly encourage the use of a virtual background for students because they're so easy to use," she says.
Also, don't forget to silence any audible reminders from your computer or your device.
If participating in a virtual career fair in a quiet space at home is impossible, check if your school has anything available.
"Work with a teacher to perhaps use a classroom when there aren't classes in session, or if there's a space in your library," Lovett says.
She says her staff also worked with several students to let them use empty office space if faculty members weren't able to be on campus. "It was a nice, quiet space for students to have those interviews and then leave," she says. "That worked out well for us."
9. Ask about next steps
Before you wrap things up, offer to send job recruiters a copy of your resume. You can also ask about what you should do next, whether it's getting in touch with human resources, completing a job application, or other steps to snag those great internships or part- and full-time positions.
Lovett says to also be sure to ask for a way to follow up with an employer, ideally via email.
"Getting somebody's email is really priceless because we have had so many students come back to us and say, 'Hey, I was at your career fair, and I talked to this company. Can you tell me the email address of the person that was in a purple shirt?' We don't have it."
If job recruiters are reluctant to provide an individual email address, they should give instructions on how to best reach out afterward.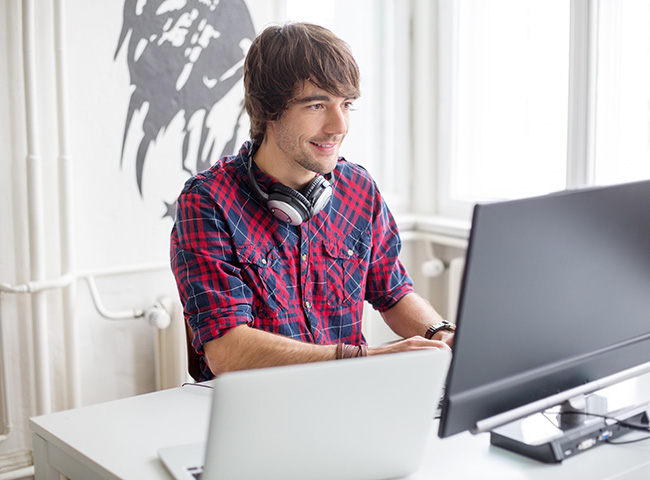 After the virtual career fair
10. Send a thank-you note
Be sure to promptly thank every interviewer for their time while further expressing your interest.
"I would say generally via email and absolutely the next day," Lovett says. "We've heard so many times from recruiters that the students who had the tenacity to follow up were the ones that they ended up talking to. That they were willing to go that extra step to try to work for the organization."
Learn more about building your career during college and after you graduate with our Beyond College webinar series.