Diversity on your college campus: How to take advantage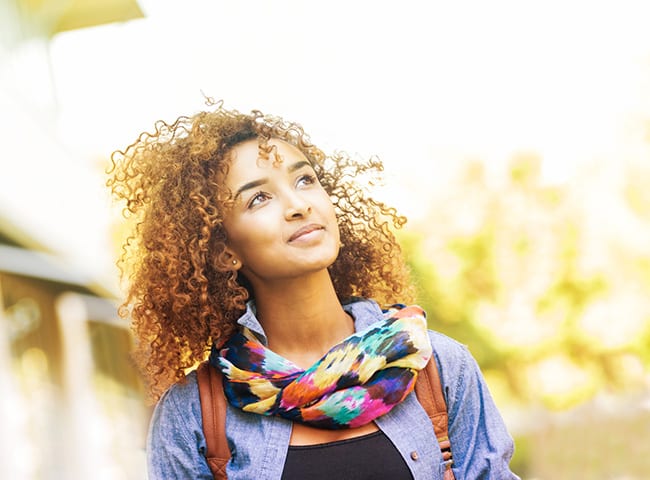 Colleges and universities are known for having diverse student populations. As you explore what's available on your campus, how can you make the most of the diversity found there? We'll tell you.
Tara Siddiq, a graduate of Georgia State University, never felt like a close-minded person until she went to college. Like many universities, GSU attracts students from all over the world — so by being a student there, Siddiq was exposed to a whole host of new things on a daily basis. From different culinary finds to new styles of music to students from a wide variety of backgrounds, just walking across campus was an exploration of cultures from around the world.
Encompassing race and ethnicity, gender and sexual identity, income level, cultural background, even first-generation status and more — diversity, in and of itself, is diverse. So, in addition to Siddiq, we spoke with another college student to expand our perspective and understand how diversity manifests itself on her campus.
Ayanna Taylor is a theater and communications student at the University of Missouri. She transferred to Mizzou in search of a student body where she felt more included and welcomed. She's on track to graduate early in the fall of 2022.
Both of these students not only brought their own unique perspectives to their institutions but also capitalized on the diverse communities their college campuses offered. To help current and future students do the same, they outlined for us why diversity on campus matters and offered three recommendations on how to get the most out of the diversity college can offer.

Find your core group
"No matter what, I'd say students need to find their people. That's what was missing at my first institution. I didn't have anyone I could relate to," says Taylor. "This is where I was planning to spend the next four years, but I didn't have that group of people that felt familiar. When I came to Mizzou, I not only found people who looked like me, but students with similar career aspirations, people who grew up in my town, others that had also gone to arts-focused high schools. It became easy to relate and feel like I was a part of the community right from the start."
As you get involved on campus, seek out a group of students that share a similar passion to you. If you received a scholarship, maybe meet up with other students on campus who received the same award, or explore clubs and organizations that align with your background, race, or identity. Also, think about the goals you've set for yourself during your college career and beyond. Find the groups on campus that align with those interests and will help you develop into the person you want to be in the long run.
Grow from there
Once you have your support system, look around your college or university for ways to expand your circle, and find ways to deepen your exposure to various backgrounds and cultures. Every student on campus will have a different set of lived experiences — so by intentionally seeking out the diversity on campus, you have the opportunity to deepen your on-campus experience, learn from others with a different background than your own, and get a first-person perspective that can be hard to replicate in other environments outside of higher education.
Getting a part-time job or starting a side hustle can be a great way to expand your circle and expose yourself to a wider variety of populations around campus — plus it can help you earn some additional money to finance your education or support yourself while on campus. You could also stretch yourself by joining a new club or organization, maybe try an intramural sport or participate in a stand-up comedy group, or attend a community discussion hosted by a diversity group or on-campus thought leader. All of these activities require a level of vulnerability and a desire to put yourself out there, but by opening yourself up to the diversity your campus has to offer, you will hopefully find meaningful personal growth that will make your effort worthwhile.
Give back and promote inclusivity
Inclusivity is what opens the door for students from different backgrounds to build a mutual awareness and understanding while cultivating a sense of belonging for everyone on campus — so once you're settled on campus, make sure to pay it forward by finding ways to bring new students into your communities. The transition onto a new campus is exciting, but it can take time for a new student to find their community within the larger campus — so the more you can do to be inclusive to new students and incorporate them into your groups, the better.
"At its core, diversity is finding ways to be inclusive to everyone," reiterates Taylor. "It's not just about what we see on the surface, sometimes it's what's on the inside too."
Finding opportunities to engage with diverse communities on your campus allows you to deepen your experience and explore a wide variety of worldviews and backgrounds. It can be hard to find this level of diversity outside of a college setting, so take advantage while you're on campus and allow the diverse environment to expand your thinking and shape your future perspective.