Choosing a college major can be the first step toward a career you love. Check out our list of average starting salaries for different career fields.
Using your skills, following your passion, and earning a paycheck in a career you love are all part of growing up and learning to "adult." What's the right career for you? Picking a specific college major is one way to begin to explore your interests, cultivate passions, and find direction on your way to doing what you love in your working life after college.
About 62% of 2021 high school graduates enrolled in college, according to the U.S. Bureau of Labor Statistics (BLS).
And while higher education can come with significant costs, the reward is a greater chance of getting and keeping a job in the long term, according to the U.S. Department of Education. What's more, the BLS reports that a worker with a bachelor's degree of any kind earns a median weekly income of about $1,248; the median weekly income for Americans with a high school diploma alone is $746.
With that kind of incentive, you may feel a little more energy as you head to those 8 a.m. classes and pull all-nighters during finals week.
As you're mapping your future and choosing a field of study, you're probably more than mildly curious about the differences in salaries by major. PayScale is a good resource for finding jobs and viewing potential salary ranges — helping you discover your earning potential.
Remember: Many factors affect what you'll ultimately earn, including your region of the country, which company hires you, and overall conditions in the economy.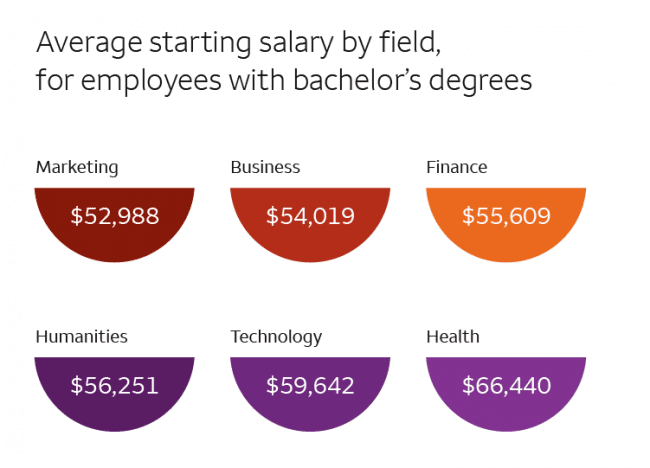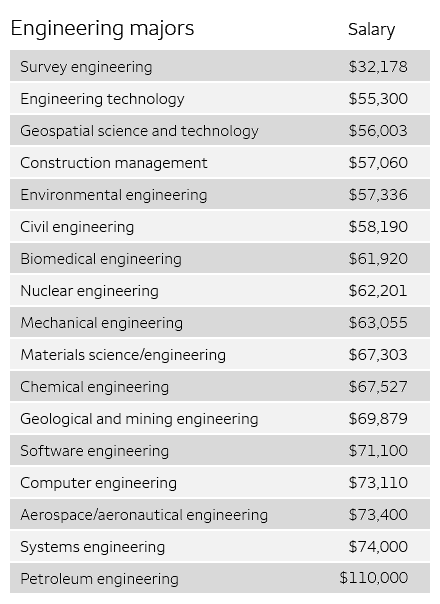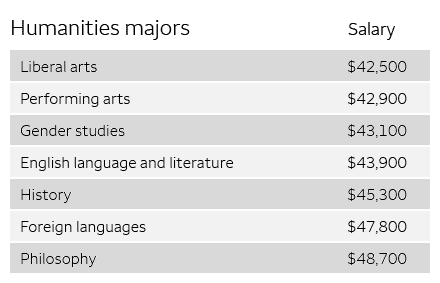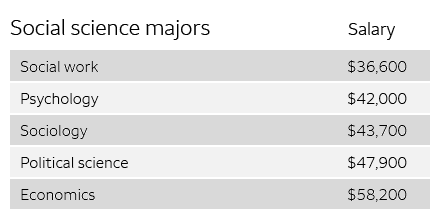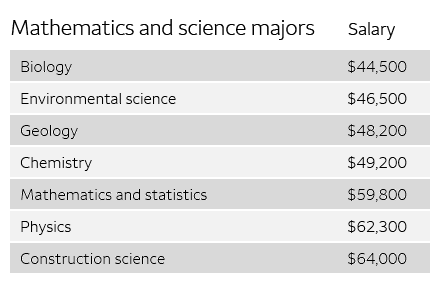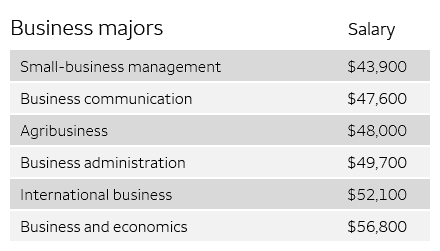 Source: NACE Salary Survey, Winter 2019
Find scholarships that are specific to your major at TFS.