COVID-19 and your career options: Opportunities for new and soon-to-be grads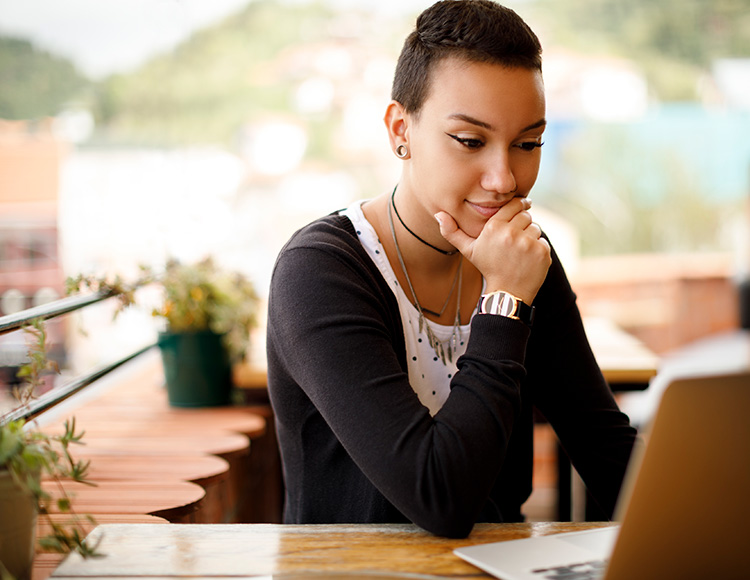 What college majors and careers are emerging as areas of opportunity for college students graduating in the COVID-19 era?
Masks and social distancing — now a common part of any in-person college experience — are signs of bigger changes taking place both in higher education and in the workforce. While some of these changes are still unfolding, all students may be wondering what this could mean for their college majors and future careers as new employment opportunities develop as a result of the pandemic.
There's good news here. While career development specialists say it's too soon to pinpoint specific majors or careers that might emerge as opportunities, recent trends could point to potential areas of growth that you may want to keep an eye on.
The intersection of health care and technology
Lakeisha Mathews, Director of the Career and Internship Center at the University of Baltimore, says that jobs in technology and health care are — and will likely continue to be — in demand.
With the recent growth in virtual medical appointments and remote school and work, Mathews predicts that health care technology and distance education will be even more important and relevant.
Social media skills will also be increasingly important, as more companies turn to those platforms for marketing and outreach.
New jobs directly related to COVID-19 are emerging. Several health care agencies have recently launched COVID-19 contact tracing programs in partnership with colleges and universities in the Baltimore metro area, Mathews says. Similar programs are likely to launch throughout the country.
Social justice and public safety college majors
Mathews thinks that the social inequality protests and counterprotests that unfolded across the country in the summer of 2020 could lead to greater need in the fields of public safety and criminal justice.
She also believes that diversity could be more of a priority in forensics, criminal justice, and law training. These fields, she says, could be particularly attractive to students interested in social justice.
"How we teach in those programs will probably start to change as well," she says.
More companies may also seek diversity officers and trainers, though there are currently few academic programs devoted to those roles.
Embracing the new normal to find opportunity
Instead of waiting for things to get back to normal, Mathews says, college students should focus on embracing the new normal — which means looking for opportunities in the digital workspace.
"Look for ways to gain experience," she says. "Employers still want to see students doing things, whether it's volunteering or utilizing the skills you have."
Many companies are turning to virtual career fairs as a hiring strategy. The early career networking platform Handshake recently announced plans to host large-scale virtual job fairs. And Handshake's research has uncovered some interesting findings. For example, the needs of the health care and nonprofit sectors have remained steady, and there has been an uptick in fully remote job postings across Handshake's network.
The top five sectors searching for workers are:
Internet and software
K–12 education
Health care
Investment/portfolio management
Management consulting
Your career center can help
Mathews recommends that students stay closely connected to their college's or university's career services center for information about virtual career fairs or other internship or job opportunities. It's also important to become familiar with subjects like how to prepare for a virtual interview, and how to make an impression at a career fair.