Want to find and land your next — or first! — job? Read the lessons and complete the challenges to help make yourself stand out.
Congratulations on graduating! The job market is hot right now, with lots of companies hiring. But there's also a lot of competition, as recent grads, job changers, and people reentering the workforce go for the jobs they're passionate about.
But don't worry — you can still become an outstanding candidate and land a good position. That's where the CollegeSTEPS 14-day job search boot camp fits in. Over the next two weeks, complete each day's tasks and challenges to build up your knowledge of the job-hunting process and create impressive application and interview materials.
Let's get started!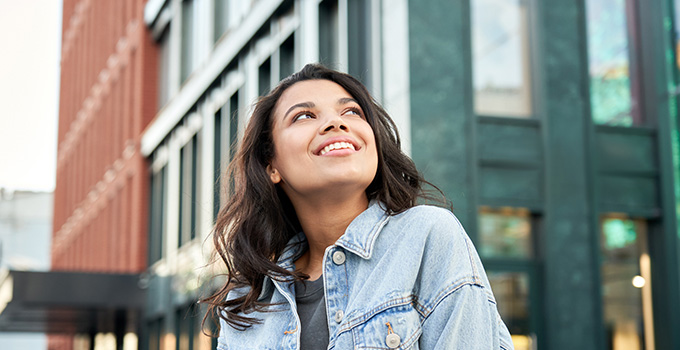 Your first steps
Day 1: Know your strengths — and weaknesses
Day 1 Challenge: Take the personality quiz below to figure out how your strengths can help you discover jobs you might love.
Rely on your passions, interests, and strengths to guide you in your job search. What are you naturally good at? What did you study in school? What do you struggle with? Those answers can help you narrow your search. It's important to be honest about what kinds of opportunities you're looking for, since you'll spend most of your time after graduation at your job.
A note to screen reader users: Depending on what browser you're using, you may experience that during the quiz, your screen reader becomes refocused outside of the quiz frame. If this happens, simply navigate back to the quiz to continue. We apologize for any inconvenience.
A note to screen reader users: Depending on what browser you're using, you may experience that during the quiz, your screen reader becomes refocused outside of the quiz frame. If this happens, simply navigate back to the quiz to continue. We apologize for any inconvenience.
Day 2: Whip up your resume
Day 2 Challenge: Create a rock-solid resume with the help of this Beyond College webinar.
Your resume can help you get your foot in the door. It's a document that tells your prospective employer everything they need to know about your education and work history. List your jobs in reverse chronological order (start with your most recent experience and work backward). Make sure it's easy to read, throw in a few numbers and percentages to emphasize your experience, and know your industry — if you're in a creative field, it would be more acceptable to use color and fun fonts than if you're going corporate.
And don't worry if you don't have any professional work experience yet; just list applicable skills you gained in college. Still unsure about what to include? Take five minutes to complete the resume do's and don'ts quiz.
Day 3: Create your cover letter
Day 3 Challenge: Download the cover letter template below and use it to craft your own.
Even if a job posting doesn't require a cover letter, it's a good idea to include one anyway. Why? A cover letter goes beyond your resume. It tells a story about you, your professional journey, and why you'd be a perfect fit for the role. It should be tailored to the job you're applying for, but it's OK to use a template.
Here are some top tips: Use the hiring manager's name, explain how your skills will benefit the company, and keep it short and sweet. Your cover letter should leave them wanting to learn more about you.

Download the cover letter template
Day 4: Check your social media
Day 4 Challenge: Examine your social media accounts, and clean up your profile if necessary. 
Fair or not, most employers consider whatever you post online fair game in the hiring process.  Your posts don't necessarily have to be office-appropriate, but if you have anything you'd rather your future boss not see, either archive the posts or set your profile to private. Beyond social media, it's a good idea to Google yourself to make sure your online presence — like a Yelp review you left or photos you posted — are work-friendly. If possible, delete or remove anything that could be perceived negatively by a hiring manager.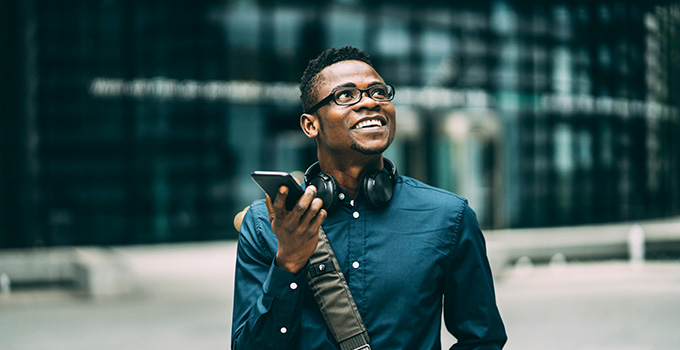 On the job hunt
Day 5 Challenge: Email someone whose work you admire, or connect with a friend or family member, to ask for an informational interview — download the email template below to get started.
A big part of the job search is who you know, and who knows you. Networking is important for many reasons, including to help you find jobs, get recommendations, and zero in on industries in which you want (or don't want) to work. In college and beyond, create genuine connections — with classmates, TAs, professors, co-workers, bosses, etc. — that can help you find the right job for you. Then, expand your reach. Book informational interviews with people who inspire you, or volunteer in your community. You never know who can make that great connection.

Download the email template
Day 6: Consider career fairs
Day 6 Challenge: Learn ways to learn new skills — and become a more attractive candidate — by reading the infographic to the right.
If your school is advertising a career fair you want to attend, don't just roll out of bed and show up. Even if you're attending a virtual career fair, you'll want to put your best foot — or face — forward.
Being prepared can give you an advantage over your classmates. For example, creating a game plan for the companies you want to talk to can help you be more efficient in your job search. Asking thoughtful questions can signal your interest to a recruiter. Practicing can help you feel more confident. Finally, don't forget to follow up with a thank-you note!

5 tips to learn new skills and stand out in your job search 
A recent LinkedIn study found that 59% of learning and development pros consider upskilling and reskilling a top priority in the workplace. Capitalizing on opportunities for advancement can help separate you from the pack at any time in your career, including at the very start. 
Go online 
It's easy to find digital learning resources today. There are tons of free and fee-based online resources to help improve your marketability, whether you focus on specific skills such as learning a software program used in your industry, or more general skills like leadership and time management. Seek out virtual classes, mobile apps, or self-directed trainings and certifications to learn new stuff.  
Volunteer 
Volunteering is a great way to help a cause you care about and learn new skills. You may also meet people to add to your network as you search for paid work.  
Break out the books 
Yep, we're going old school. Head to your local library or bookstore to browse books and audio books related to your industry. Then, break out that newfound knowledge in your application materials and interviews. 
Attend events 
Industry events — online or virtual — can give you insight into your career from your field's top professionals. Try to find free events, but it's OK to spring for paid events if you know you'll get a lot out of them. Some organizations offer discounted rates to events for college students. 
Explore your interests 
You probably have interests outside the workplace. That's great! Use the resources here to go deeper. Who knows — maybe you'll learn skills in your 5-to-9 hobby that can transfer to your 9-to-5. 
https://learning.linkedin.com/resources/workplace-learning-report  
wellsfargo.com/collegesteps
Day 7 Challenge: Download the spreadsheet below to track jobs you've applied to and their status.
Gone are the days of showing up at a company's door with a printed resume. Most often, the hiring process is done online. (And, increasingly, jobs are being done remotely!) Finding jobs that suit your skills will take detective work — and a lot of time.
Make the search more manageable by spending 30 minutes a day looking online for jobs. Check job aggregators like LinkedIn, Indeed, and Monster, but don't forget about other sources. Go directly to companies' websites and social profiles to see if they're hiring, and use your school's career center job listings to your advantage.

Download the spreadsheet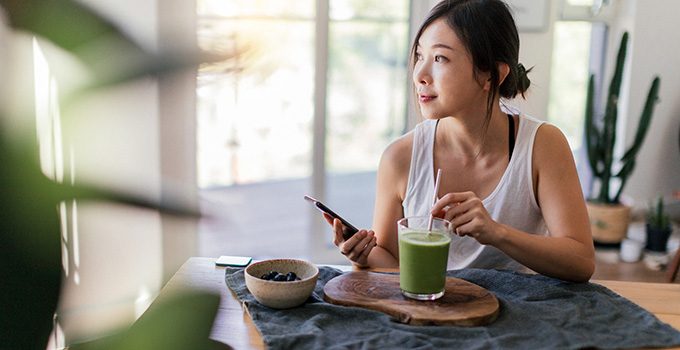 Alternatives to the 9-to-5
Day 8: Find out if freelancing is right for you
Day 8 Challenge: Should you consider freelancing after graduation? Read this article to find out.
Working from home, making your own schedule, and being in charge of yourself may sound like a dream gig for many people. But even with perks like those, freelancing involves a lot of work. Alongside the freedom of working for yourself, you also will have to deal with managing your own taxes, making sure you have a steady workstream, and managing your time efficiently. But if you're ready to put in the work, freelancing can be very rewarding for your professional and personal life.
Day 9: Entertain the idea of entrepreneurship
Day 9 Challenge: Find out if you're ready to start your own business, and learn about tools and resources to help, in this Beyond College webinar.
Like freelancing, entrepreneurship allows you to work for yourself, learn many skills, and feel accomplished. But also like freelancing, it can be a lot of work — just ask these student-prenuers who started their own businesses in college. If you want to start your own business, you'll need to have an idea that will fill a gap in your customers' needs, secure funding, create a budget, and network (and that's just to start). Entrepreneurship can be challenging, but if you love what you do, you'll find it can bring fulfillment to your life that a 9-to-5 may not.
Day 10: Get the info on grad school
Day 10 Challenge: Hear graduate students and admissions counselors discuss the different paths to earning a second degree in this Beyond College webinar.
Should you go to grad school? Even without factoring in the ongoing pandemic and associated economy, you might be considering getting your advanced degree. Though you can get scholarships and financial aid for grad school, it's still a big investment. Go to grad school only if you're really set on your field of study, or if you're confident it will help you earn more in your career. There are many pros and cons to going to graduate school, so weigh each carefully before making your decision.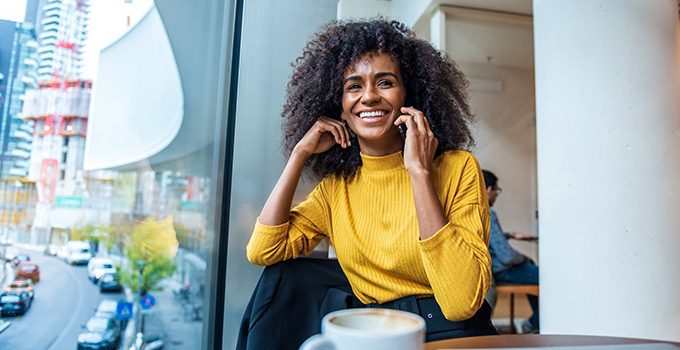 Securing the job
Day 11: Be ready to answer common interview questions
Day 11 Challenge: Lay out your interview outfit, whether it's just a nice shirt for a Zoom meeting or a whole ensemble for an in-person interview.
You're heading toward the finish line: You got an interview! But your job's not done yet. You need to prepare for success and make a great impression. Ahead of the interview, research common interview questions and have your answers ready. You don't have to have your answers memorized, but be familiar enough with them that you can speak to your experience with confidence. Pro tip: Tell a story of your work history using the STAR (situation, task, action, results) technique. Dress for success, manage your nerves, and express confidence through your body language. You've got this!
Day 12: Follow up with every interview
Day 12 Challenge: Use the thank-you note template below to show your gratitude to a hiring manager after your interview.
After you've crushed your interview, send your interviewer a thank-you note. It doesn't matter whether you want to pursue the job; a thank-you note is a polite way to thank the hiring manager for their time and to signal your interest in joining the company (if that's true).
After the interview process, you'll need to weigh your options. Outstanding candidates (like you!) usually receive more than one offer. How do you know which role is right for you? There are several factors to think about. Consider what you'll be doing every day, location, salary, office culture, and the management style of your future boss. Take time to really think about it: weigh the pros and cons, envision yourself in the role, and ask for advice from trusted sources.

Download the thank-you note template
Day 13: Estimate your paycheck
Day 13 Challenge: Read "What you need to know about spending — and saving! — your first paycheck" to learn smart ideas for using your first (and every) paycheck.
Before your first day, you should know the details of your paycheck. Your gross pay is how much you make, and your net pay is what you take home after taxes are withheld and your retirement contributions and other benefits are taken out. When you get your first paycheck, it can be tempting to treat yourself. But consider other expenses you'll need to work into your budget and save for, like more gas money or work clothes. Get an idea of how much you'll take home, and make sure that your expenses don't exceed what you earn.
Day 14: Make a budget to manage your money
Day 14 Challenge: Learn to manage your money on an entry-level salary with these resources.
Congrats on earning money! You're on your way up. Now that you've secured your job, make smart money moves. Save for your financial future, create a budget that works for you, and don't forget to treat yourself every once in a while. If you need help managing your money post-college, these tools and tips can help set you up for success.
Make an appointment
Now that you've got a new job (and paycheck!), you'll need a place to deposit your money. Talk to a Wells Fargo banker to see what accounts could work for you.